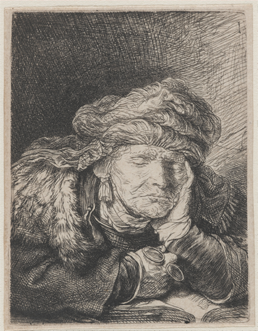 Having stumbled across a discussion, inter alia, of early modern sleep and nocturnal activity in an article on the BBC News website, I found myself deep in EMLO this week on the elusive trail of sleeping patterns and experiences. As you might expect, cacophonous night-time irritants – cockerels, ostlers 'scraping horses down and removing stones from their hooves', fellow academics and students discoursing in the small hours – conspired to rob the worthy of their peace at night. We find poor Comenius and Johan Christoph Wolf suffering from insomnia, the latter 'prostrated' as a result. Sir John Cotton records being 'indisposed for want of sleep', and Narcissus Marsh finds himself so overworked he is rendered 'unable to stand without help and more fit to sleep than write'. Dutch scholar and poet Nicolaas Heinsius the elder deserves our sympathy. Clearly a poor sleeper, he makes repeated reference to sleeplessness in letters spanning from 1650 to 1680, and the problem seems to have become especially acute towards the end of his life. Had he known of her, he might have envied the unfortunate unnamed woman, the subject of a curious case recorded in 1723, who slept 'continuously for more than 6 weeks' (presumably she was in some sort of coma).
Tips and recommendations for more effective slumber abound. To aid sleep, I found remedies of a cowslip mixture prescribed by Sir Hans Sloane to a long-suffering patient, and advice to Arthur Charlett, should he wish to sleep during the day, to indulge himself but to 'sleep in a chair & not lying down'. The best counsel, however, came from none other than our own Jan Amos Comenius who, in a letter to a young man called Jindřich Dobříkovský, suggested dividing the day, taking eight hours for sleep, eight for work and study, and eight for recreation. All wonderfully wholesome and wise. As late as 1785, John Scott Hylton was writing to the Reverend Mark Noble with rules for 'healthy living (light supper, bed and asleep by 11: nocturnal studies as bad as nocturnal revels)'. No excuse, then, for either of these gentlemen dropping off in the library.
Miranda is editing metadata from the Bodleian card catalogue of correspondence for our union catalogue Early Modern Letters Online. On a regular basis, she brings us hand-picked and contextualised records.