Material Witness: Editing Bess of Hardwick's Letters Online
Kim McLean-Fiander
May 13, 2012
Events, Lectures, Podcasts, Project Updates, Projects and Centres, Websites and Databases
No Comments
Tags: Archives, Bess of Hardwick, Digitization, Editions, England, Gender, Materiality, Sixteenth Century, Women
Podcast available on the seminar page!
Dr Alison Wiggins of the University of Glasgow got our third seminar series off to a brilliant start on 26 April with a sophisticated and thought-provoking presentation on Editing Bess of Hardwick's Letters Online. As Principal Investigator of the Letters of Bess Hardwick Project (funded by the AHRC), Alison described the benefits and methodological challenges of digitizing this unique Renaissance correspondence, which consists of approximately 245 extant letters (160 to and 85 from Bess) scattered across 18 different repositories spanning a period of nearly 60 years.
Using several examples drawn from the corpus, Alison argued that making all of the letters available in an open-access, fully searchable online edition will enable scholars to pursue a wide range of linguistic, sociological, and historical questions, and will allow them to arrive at a much more comprehensive and nuanced understanding of the character of Bess herself, who has been variously depicted as a materialistic virago or as an admirable defender of women's honour.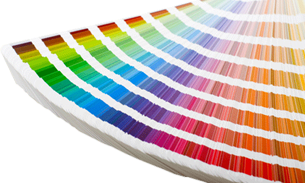 Moving on to more methodological questions, Alison explained that capturing and communicating significant information on the material and visual features of letters, such as the writer's use of 'significant space', paper quality and size, the employment of colourful silk ribbons and flosses, seal choice, and the many varieties of folding, can be particularly difficult in a digital environment, which has a tendency to reify disembodied text at the expense of the letter-object (concerns also raised by Henry Woudhuysen and James Daybell in previous talks). This is a significant problem, since such information is not just antiquarian micro-detail; on the contrary, for contemporary recipients, all of these carefully considered material decisions on the part of the sender conveyed specific social meanings about politeness, deference, and hierarchy which set important parameters for the reception and consumption of a letter's written content. However, such physical variables and their nuances are not easy to capture faithfully with a simple measurement or colour chart reference in a metadata field. The solutions developed by Alison and her team in the context of the Bess project (such as encoding each of the four recognized kinds of letter-fold − tuck and fold, slit and band, accordion, and sewn − within each letter's XML to facilitate searching and filtering by plicature and packet type) genuinely move forward thinking in this oft-neglected area and will be of great interest to other digital initiatives.
Following a brief, appetite-whetting demonstration of the Bess letters alpha software, a lively question and answer session concluded the seminar, which covered such topics as the sociolinguistic significance of employing scribes and the iconographic implications of Bess using her 'ES' signature both in letters and as architectural embellishment on her stately home, Hardwick Hall. Broader concerns were also addressed, including the need for digital projects to produce REF-friendly outputs – an increasingly important theme – and ways of ensuring the preservation and accessibility of online resources long after project funding comes to an end. The soon-to-be-released Bess of Hardwick Letters Online will include annotated transcriptions of all of the letters and images of many, as well as articles and podcasts offering further contextual analyses of the correspondence. For news about its release date, stay tuned!
Seminars take place in the Faculty of History on George Street on Thursdays at 3pm. For future talks in the series – and to listen to the podcast of Alison's paper – please see the seminar webpage. All are welcome!